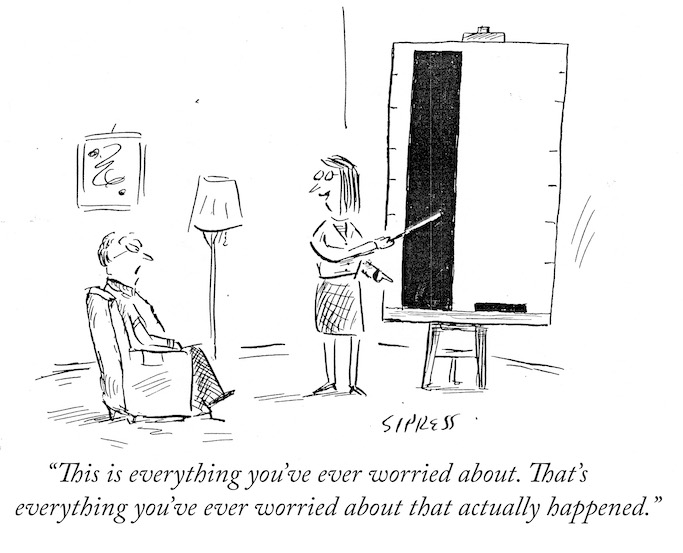 Originally tweeted by DavidSipress (@dsipress) on December 30, 2022.
Enjoy other funny cartoons by David Sipress at the top and bottom of this post: Good cartoons teach us a lot if we're willing to learn and laugh at our little foibles and neuroses. Included are links to interviews and articles about him, as well as funny cartoons by others and a short video.
A friend sent me this poem, I Worried by Mary Oliver, which fits perfectly with the sentiment of the cartoon!
I later posted: Funny cartoons make us laugh 'cuz they're true, which features a really funny one by Bob Mankoff, and links to others.
I later added: Gary Larson's cartoons are funny because they make us see the unexpected humor in things.
Tags: a wise cartoon, david sipress, worrying gets you nowhere